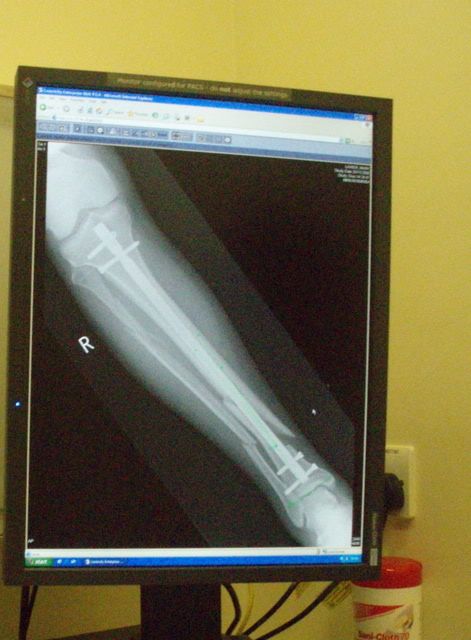 I am sorry for too many posts at the moment.
But with my leg as it is I cannot get out so I am stuck here bored
to tears.
X-ray- 1 month down the line shows some movement back into place but it will be
months yet until it fuses and the bones and steel rod take the weight together.
Goin mental.